Dulles Area Dems Candidate Breakfast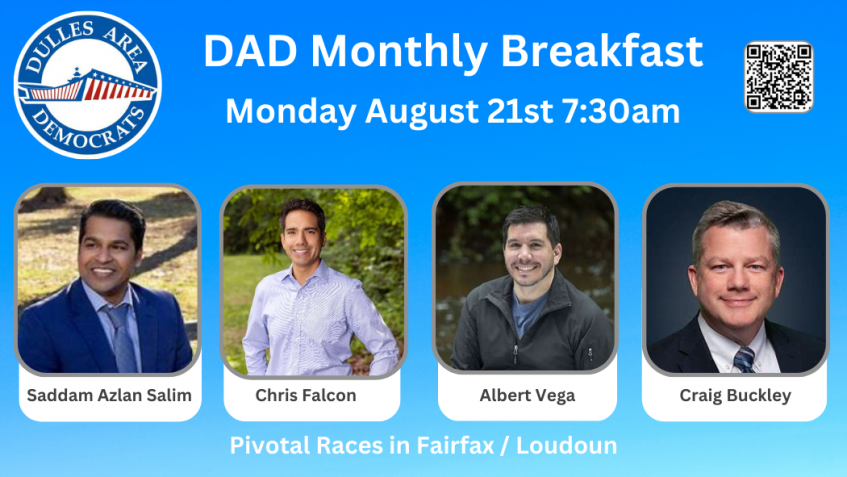 Description
Dulles Area Dems Candidate Breakfast
Monday August 21 7:30am
Dulles Area Democrats Breakfast
Pivotal Races in Fairfax & Loudoun County
Location: Jimmy's Old Town Tavern, Herndon
Join DAD for a breakfast panel with Fairfax and Loudoun Candidates in 2023 Pivotal Races:
– Saddam Azlan Salim – Senate District 37, Fairfax County
– Chris Falcon – Clerk of Court, Fairfax County
– Albert Vega – Springfield District Supervisor, Fairfax County
– Craig Buckley – Sheriff, Loudoun County
Welcome first time candidates who are in pivotal races in Northern VA. If elected, we will see significant changes for the constituents and the region they represent. Although their races are winnable, this year's election cycle proves to be a challenge to turn out voters without a statewide candidate on the ballot.
Local candidates will not be designated with a "D" next to their name on the ballot. Educating voters is critical this year while energizing them to vote in these important races.
John Block, LCDC Joint Campaign Director, will join the discussion as to what's at stake this year.